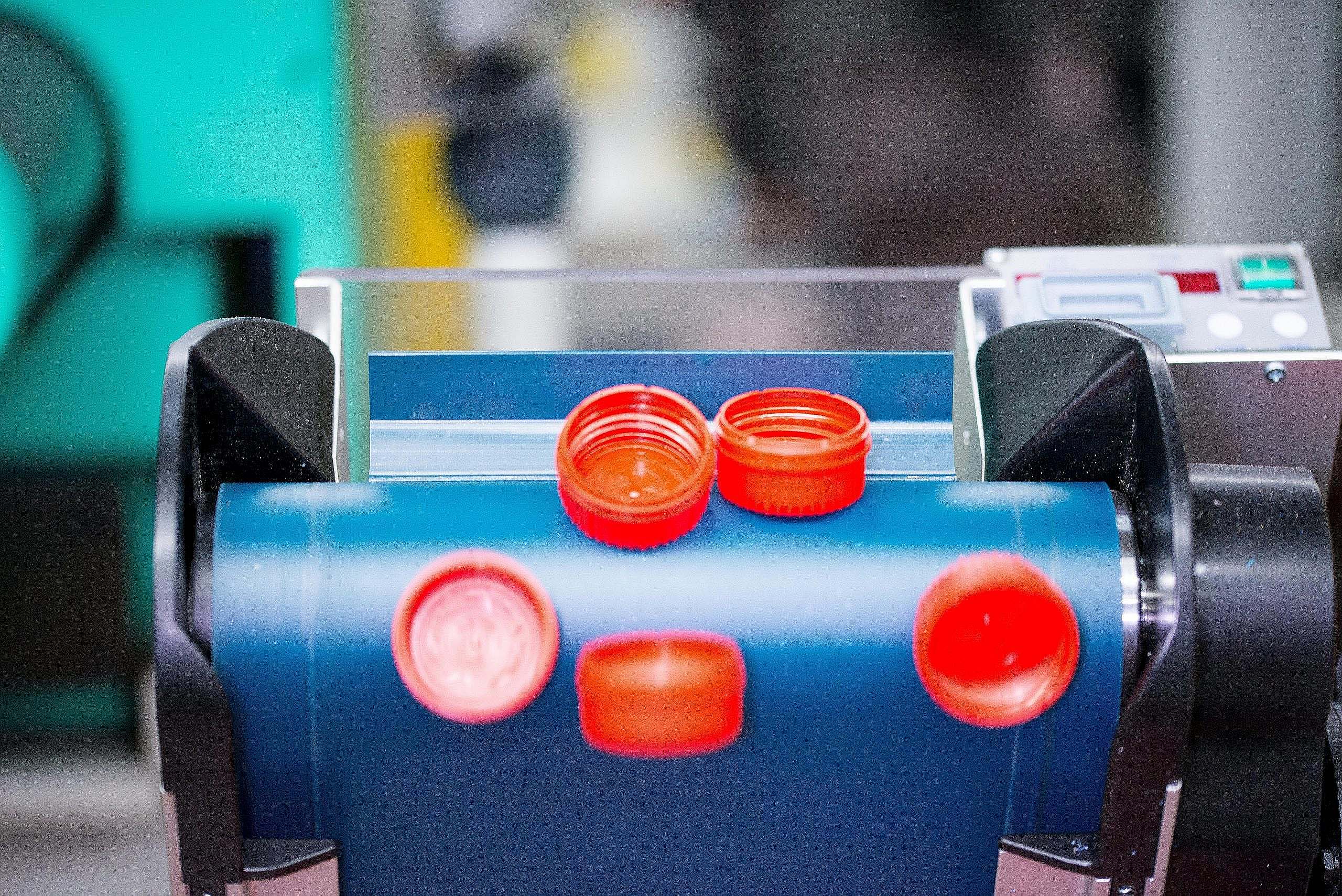 DEVELOPMENT & SERVICES
The Closure Process
Providing companies and people across the globe with quality caps and closures is what we look forward to every day. It's all part of our promise of expertise, service, and customer commitment, as well as the daily motivation you'd expect from a competent companion.
Leading by listening to you
Client Challenges
Ensuring Product Performance: All product closures need to be safe, reliable, tight, and resistant to tampering. We address the specific needs of individual products to ensure a safe and convenient user experience.
Meeting Strict Safety Regulations: Our facilities and products meet all local and regional safety standards. Our in-house testing can help you obtain U.N. certification.
Demanding Global Support: We ensure consistent product quality, safety, sustainability, and availability.
Exceeding Consumer Expectations: We take the time to understand our customers' challenges to deliver optimized performance and hassle-free operations.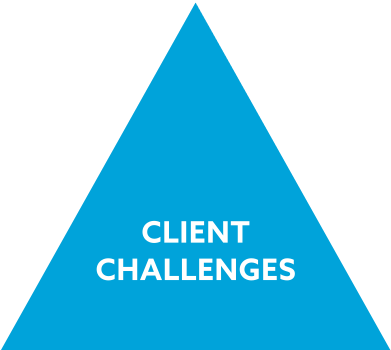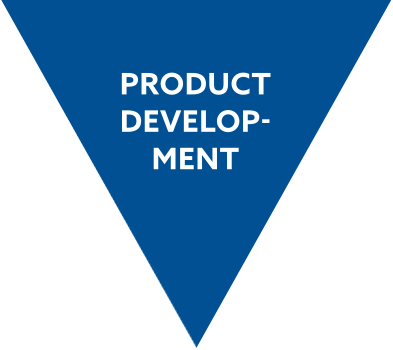 We solve client challenges
Product Development
For decades, we have worked to invent, develop, manufacture, market, and consistently supply the world's best closures and dispensers. Today, our four product development centers are working directly for you — designing and producing new and innovative closures that meet your product challenges. These central centers are complemented by satellite R&D centers in local plants, providing proximity to the market and the customers.
Product development can:
Develop solutions for your unique needs
Serve as a process companion to guide you from material sourcing through product use and recycling
Ensure optimal lightweight material use
Integrate post-consumer resins (PCR) where possible
Design for recyclability
Customized printing, embossments, and foils help to ensure brand differentiation
Ensure confidential sample piloting in-house
Test to ensure product performance, food compliance, and chemical compatibility, setting the stage for U.N. approvals, if needed
Contact us today to learn more about how we can create the ideal closure for your product.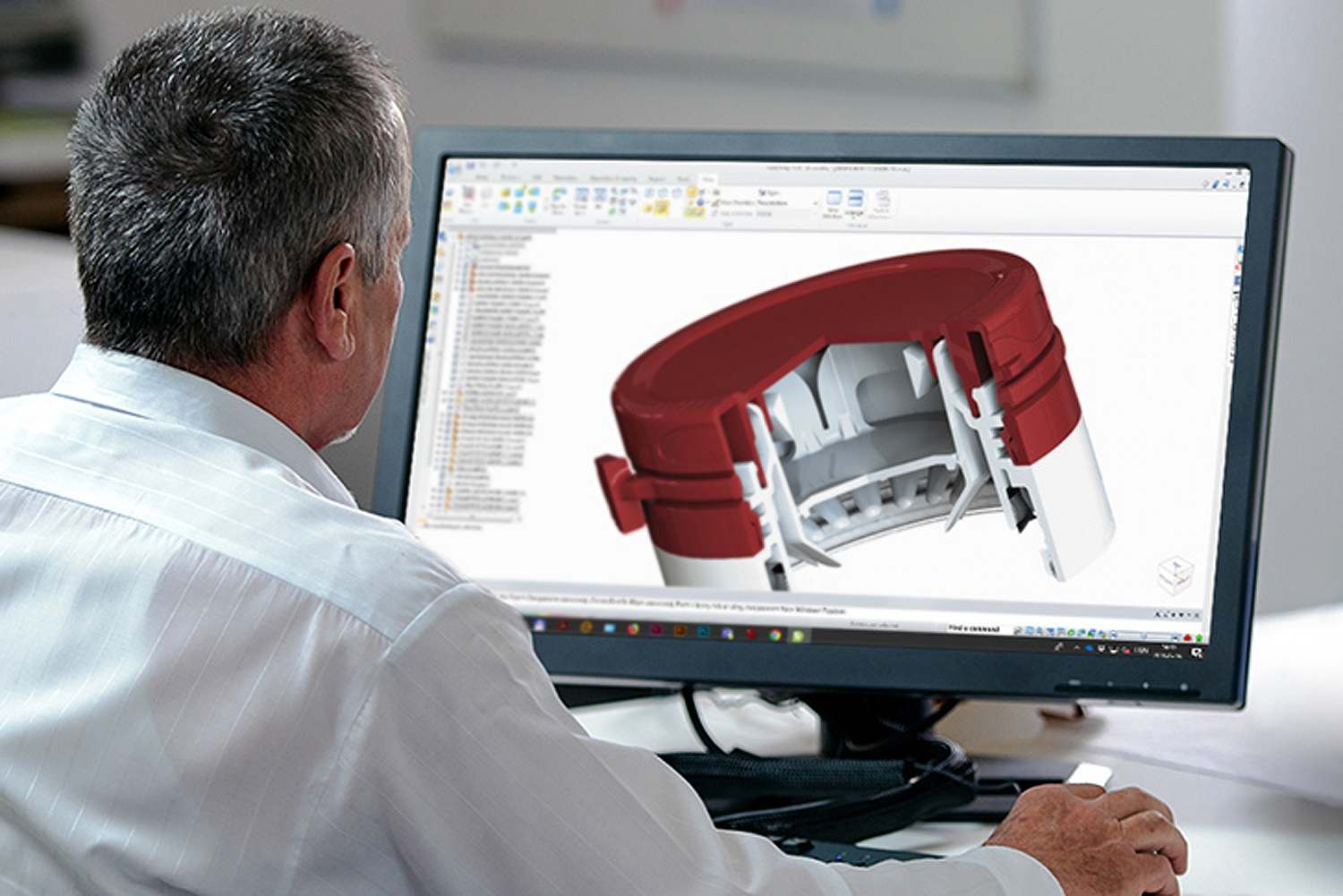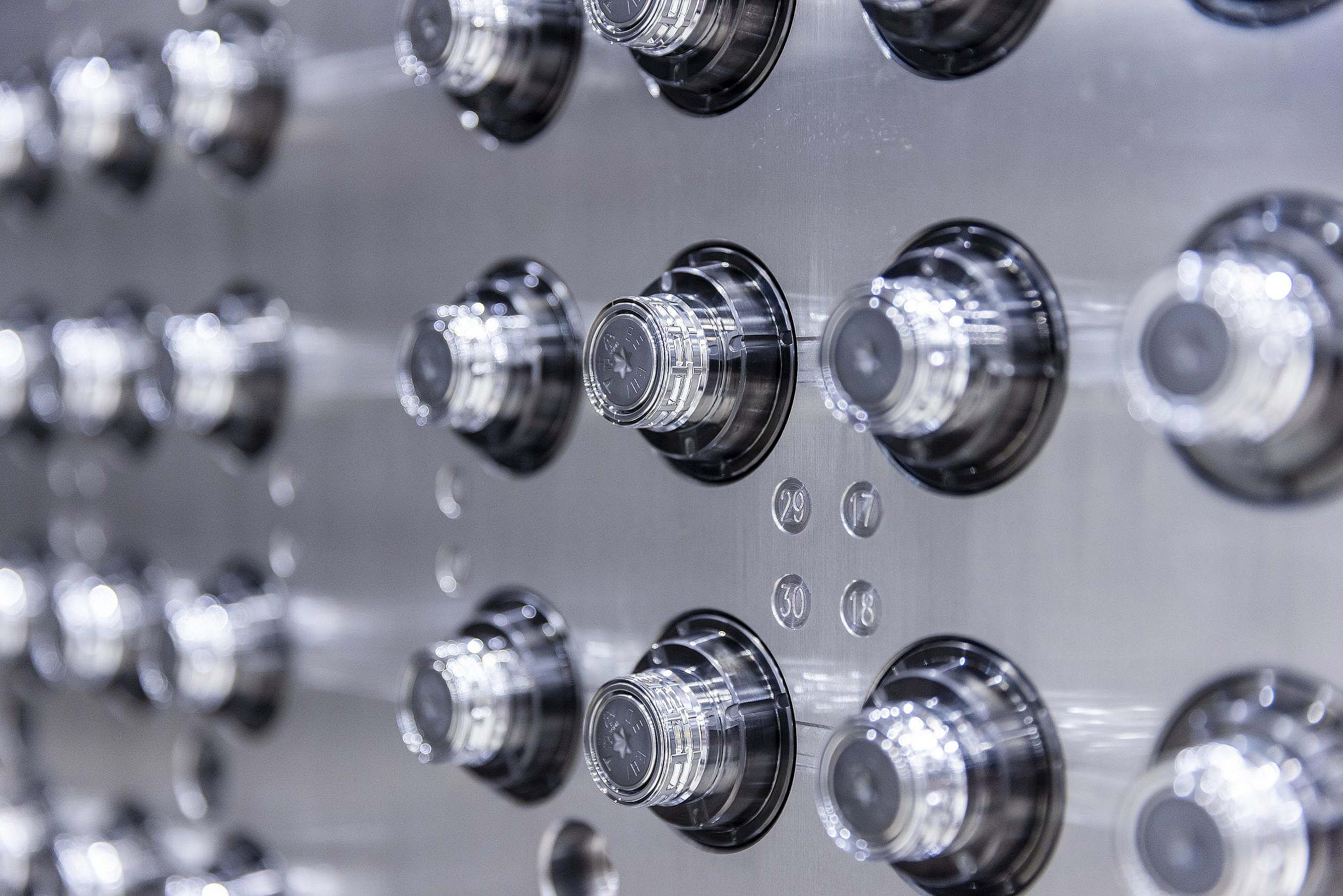 Internal resources ensure confidentiality and rapid turnaround
Mold Making & Validation
Since mold making is a key process step BERICAP has its own injection mold design and tool development team, as well as a mold manufacturing plant. All BERICAP molds are produced from quality raw materials using state-of-the-art machinery at our in-house facility in Hungary. Our tools are suitable for runs of hundreds of millions, meeting specific customer requirements such as long lifetime or shortest possible cycle time.
In-house mold manufacturing ensures confidentiality, while allowing us to control the consistency of the product. As a global closure supplier, we need to ensure the delivery of identical products to each customer location. The sourcing of spare parts must be guaranteed for mold maintenance. By manufacturing our own molds, we can guarantee that they are identical and spare parts are interchangeable in every BERICAP location. Every BERICAP location has a spare parts management plan that ensures a minimum level of necessary spares.
Our mold-making facilities produce:
Tools
Components
Plastic products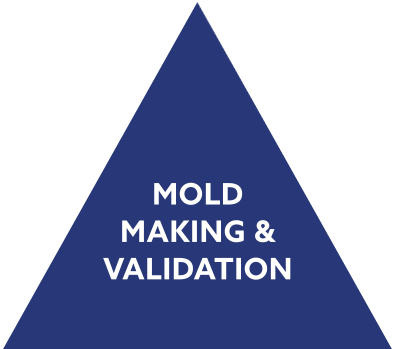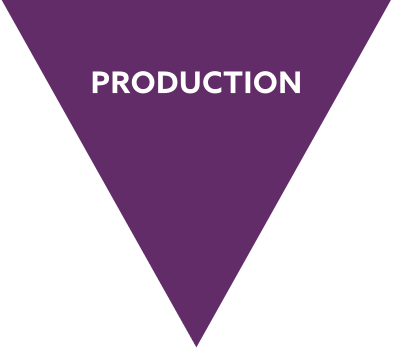 Maintaining Consistent Quality, Worldwide
Production
BERICAP operates 29 factories in 25 countries worldwide, covering Europe, Middle East, Africa, Asia and North and South America. As a supplier to global customers, it is crucial that we deliver identical products to each customer location. We ensure this through intensive quality control protocols for manufacturing methods and equipment, as well as our in-house mold manufacturing facility.
All BERICAP production sites are certified according to a recognized GFSI (global food safety initiative) standard and ISO 9001. We invest in state-of-the-art efficient production equipment that minimizes waste and energy consumption to reduce our environmental footprint. Our continuous improvement processes ensure clean and efficient production by defining best manufacturing practices and continuous corrective or improvement action programs.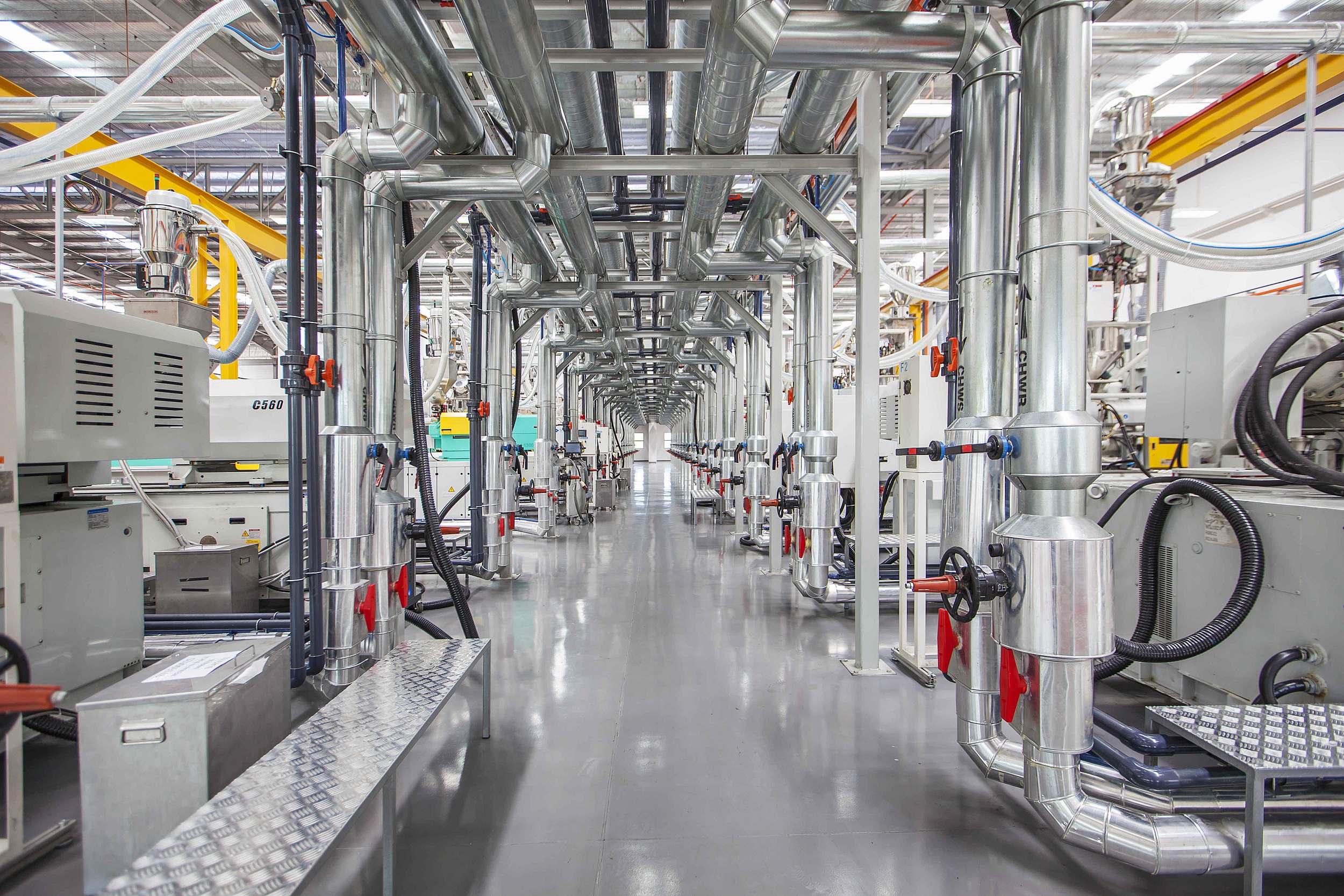 >900

Injection mold machines
500+

Secondary operations machines
100%

Desired customer satisfaction
We accompany you at every stage of the process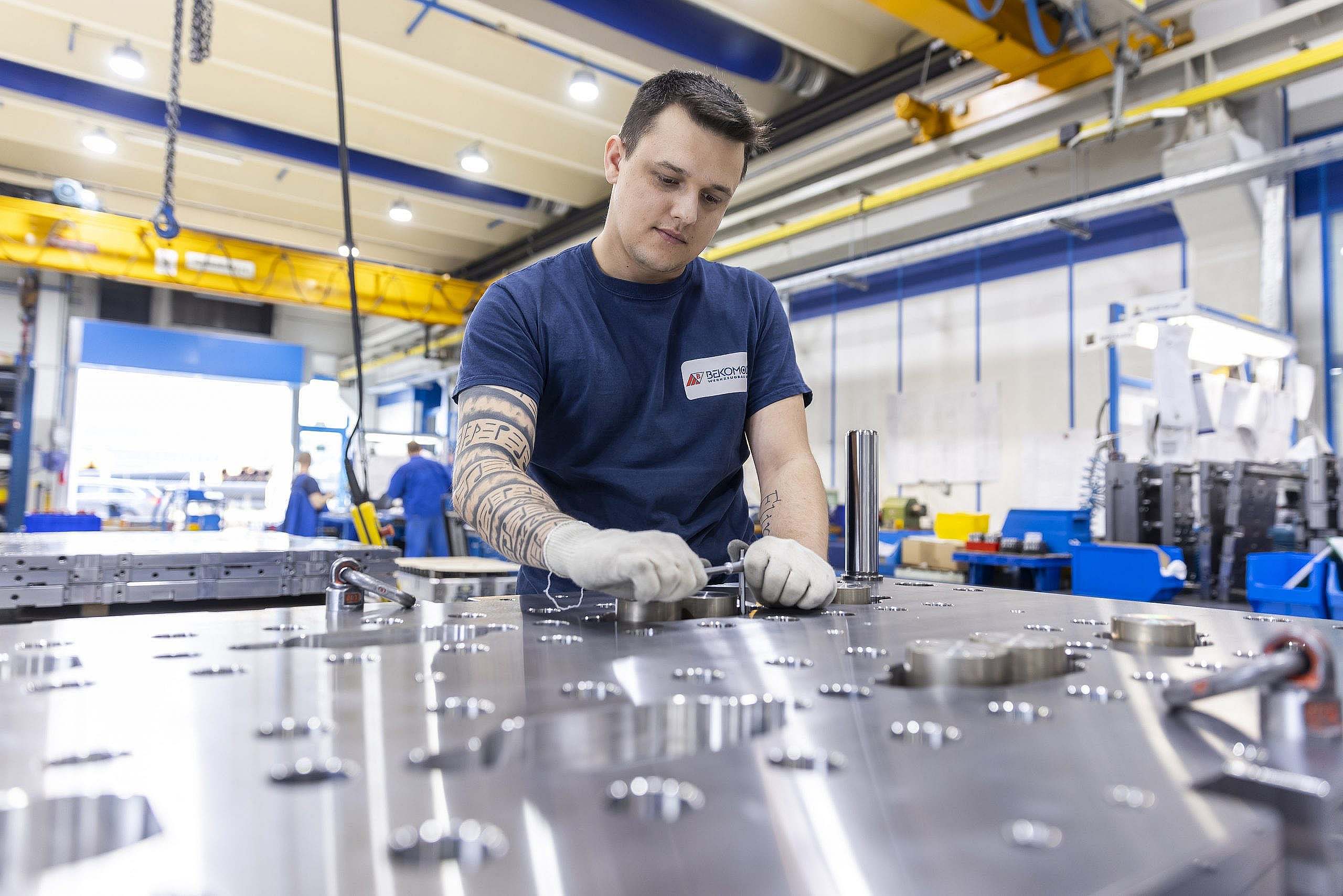 A balanced formula for successful closures
The Triangle of Success
There are three key elements to a successful closure; these form the basis for our technical service and every single action we take. We call this the triangle of success.
If one of the technologies in the triangle is out of specification the system will not work or will only work with a low safety margin. It is essential to keep all three technologies within the specified tolerances to achieve the highest safety margin possible for the total system.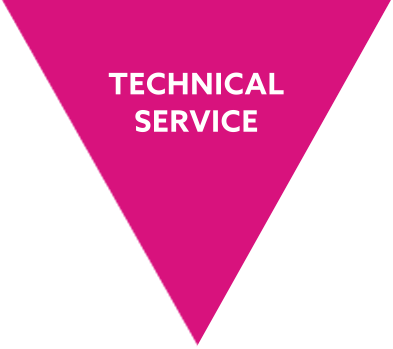 After Sales Service
Technical service at its best
When you work with BERICAP, you're getting more than just closures; you're getting all of our knowledge, service, and support.
We help our customers achieve the safe application, increased line efficiency, and smooth integration of our products. All our production sites guarantee responsive technical customer service based on our vast know-how.
We have the experience to offer insights and best practice cases. We build close relationships with the key players at your filling plants and are ready for emergency visits at any time. We share our expertise, conduct line evaluations, and supervise product testing to ensure your success.
Service close to our customers
Prior to the very first delivery of BERICAP closures, our technical service experts evaluate the production site. They conduct detailed measurements of the bottle neck in order to check if the neck fulfills the requirements and if the BERICAP closure is going to fit the neck. They also check the capper, the chuck, especially the grippers as well as sorter and chutes and – if necessary – consult the machine supplier. What follows is a test with one box of closures. Only if this is successful, longer test phases (first one to two hours, then on whole shift) will follow.